Beijing Benz new glk
Auteur:Dona
Relâchez le:2017-02-18
Beijing Benz new GLK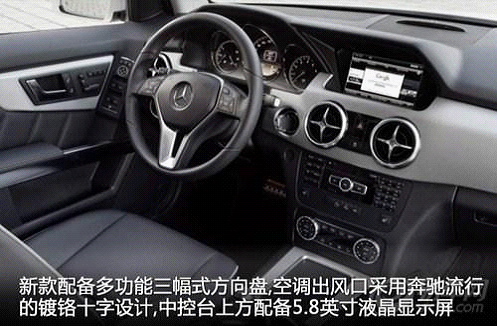 Interior, the new GLK multi-function three-style steering wheel, with chrome trim. It is noteworthy that the air conditioning outlet using cross-shaped chrome design, and this design has been in the Mercedes-Benz variety of new car models reflected. And in the center console is equipped with a 5.8-inch LCD screen, while the console to retain the Mercedes-Benz simple design style. In the new GLK, it is very important that the new cancellation of everyone familiar with the gear lever, instead of using foreign users familiar with the block design, this empty need to domestic consumers to better adapt, after all, with the operation of the way Great change.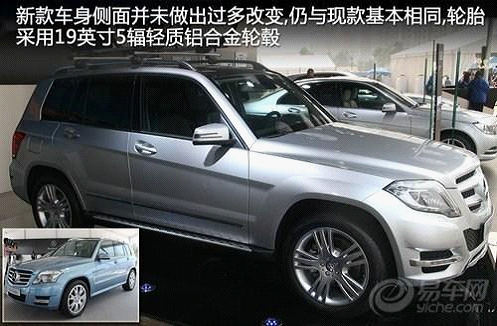 Appearance, the new in the forward air grille to reduce the chrome trim, while the headlights have also been redesigned and increased the LED daytime running lights. And in the front face below, fog lights replaced by LED lights. The change in the tail is first reflected in the change in the design of the lamp set, followed by the chrome trim on both sides of the rear bar, which is replaced by the rear fog lamp. The new is equipped with 19-inch 5 pairs of lightweight aluminum alloy wheels, the overall look of the new become more generous and dynamic.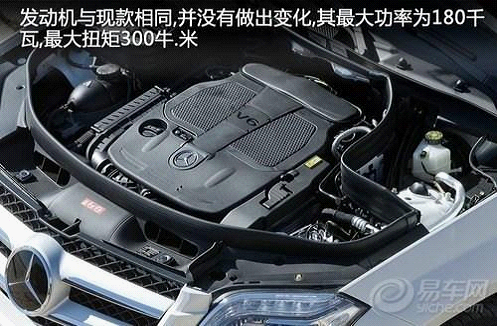 In the power mode, the new will still be equipped with the same cash 3.0L naturally aspirated engine, the maximum power of 180 kilowatts, the peak torque of 300 cattle. M, also equipped with Mercedes-Benz popular 7-speed manual gearbox. And the news that the new will be equipped with a smaller displacement engine, but has not been confirmed by the Beijing Benz side.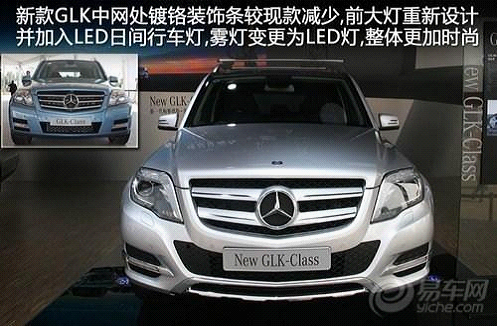 Beijing Mercedes-Benz GLK models will be introduced when the domestic high degree of concern by all parties, and in April this year, Beijing Auto Show officially listed, the car sales will continue to rise. The new GLK and foreign synchronization, I believe its sales will continue to rise in the end of the impact of the manufacturers under the circumstances, the new GLK or will directly determine the overall performance of Mercedes-Benz China in this year's performance. After the official listing on October 12, we will continue to pay attention to the performance of Beijing's new GLK, let us wait and see.